Structured and Sustainable Turn-key Projects in the Medical Sector
---
---

As a medical technology supplier, we offer individual, custom-designed solutions for the medical sector. We plan and implement construction projects as well as conversions and redevelopments, using all-in-one solutions.
---
---

Hence, our work includes every step from the concept phase over the realisation to the turn-key handover of the project. Furthermore, the medicus international team supports you in maintenance and repair of both buildings and medical equipment.
---
From planning to final key handover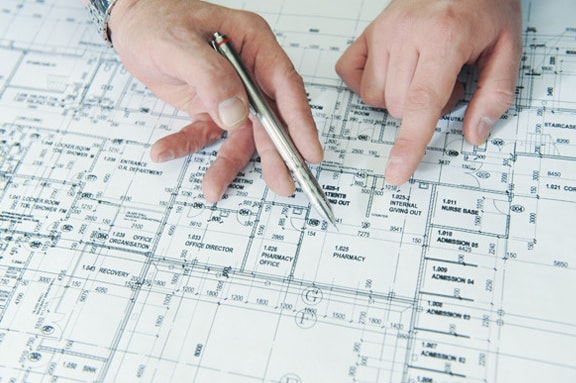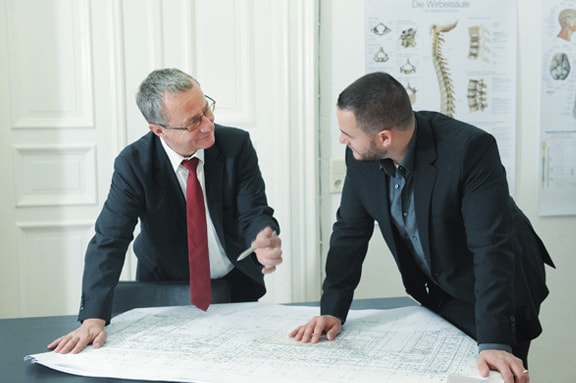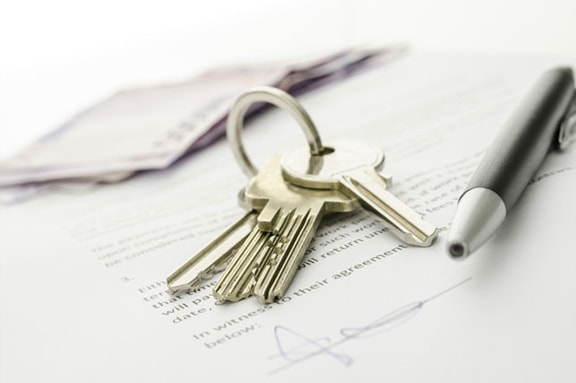 Thanks to our many years of experience, we plan and develop new hospitals, health care centres, and surgeries including their infrastructures. After a detailed market and profitability analysis, we provide our customers with advisory for implementation and financing.
After the personnel and organisational planning is completed, we help you with the operational management and the provisioning of medical equipment.
As soon as the planning phase is completed, we begin systematically to carry out all the building activities. The project is realised according to the building plans in order to provide a new hospital, health care centre, or surgery within a short time. As soon as the structural work is completed, we continue with the interior work.
The latter includes the entire equipment's setup and the interior as well as profound instructions for the new circumstances and equipment.
After completion of all construction and interior works, we hand the project over to you. However, we promise to wait with this step until we can guarantee that the work suffices our quality standards such that you can begin your work without any inconveniences and in order to ensure the patients' wellbeing.
Nevertheless, we do not bid farewell after this step, but we continue our assistance as a proficient contact and as the project's responsible department with an after-sales service. We furthermore offer a so-called start-up service, helping you through the first months or even years of adjustments.
After-Sales-Solutions
New equipment is expensive and needs continuous maintenance. Furthermore, the corresponding personnel using the equipment have to be trained profoundly in order to work with the complete variety of functions and to use them adequately.
Since we want you to profit from your hospital's new equipment permanently, sustainability is an important factor for medicus international. Therefore, we offer maintenance and repair as an after-sales service and promise to be always at your disposal.
Start-Up
To enable a trouble-free start, we support you by request with the supply of competent personnel, i.e. doctors, nurses, assistants, technicians, and administrative staff. They can assist in the adoption of European standards for the structures of your hospital or health care centre. Furthermore, we organise instruction courses and trainings for your staff, which are conducted both locally and within Europe.
As soon as the hospital's team is acquainted to the new circumstances and no further measurements are necessary, we finally hand the entire project over to you.
Special Solutions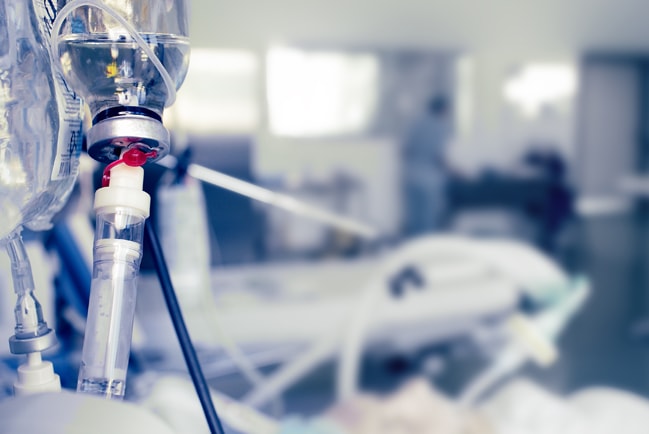 ---
Because we mainly implement hospital building projects on the African continent, we always have to adjust to local conditions, since most African regions do not fulfil the requirements we know from Germany. Additionally, medicine in Africa encounters very different disease patterns. Hence, we have to think of special solutions for exceptional circumstances. Due to our large network, our expertise, and our capability, we are ready to take this challenge and to react flexibly.
---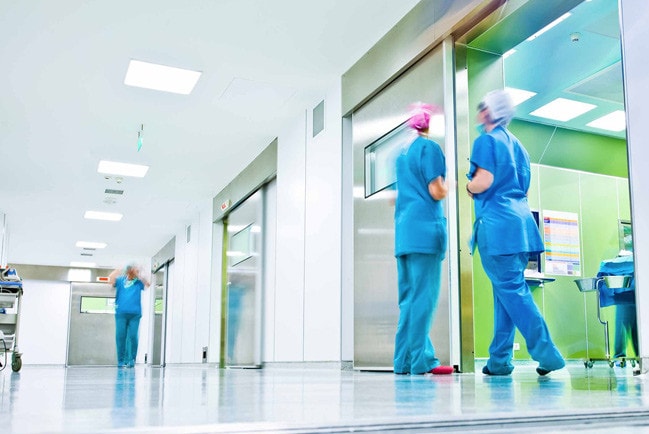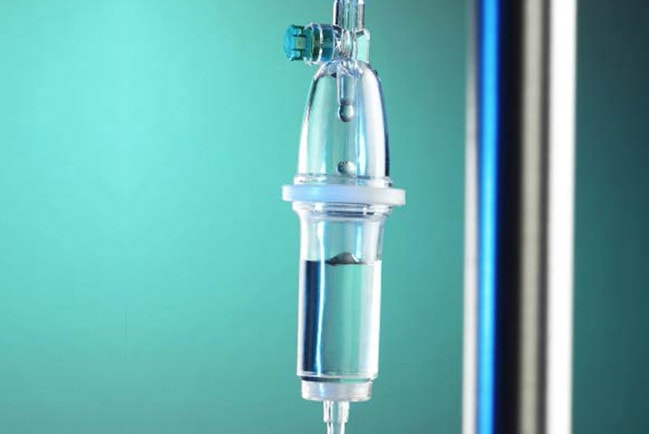 ---
Quarantine zones
For instance, we offer so-called quarantine zones for Ebola-afflicted areas. These isolation units are provided with sanitary facilities and special ventilation systems in order to treat an infected patient without any restrictions. For the treatment and isolation of high-risk patients, we developed a concept based on experiences and the close collaboration with leading hygienists and Ebola coordinators.
---
Infusion factories
Another special solution are infusion factories, which we fully plan for you, implement and support during commissioning. The import of expensive antibiotics and infusion would therefore no longer be necessary. You could produce your own antibiotics and infusion for your market. However, infusion must be produced responsibly. With our professional expertise, we are at your side at all time.