---
medicus international is specialised in planning, building, and equipping modern hospitals as well as surgeries and health care centres. As a supplier and strategic partner, we made it our business to provide you with proficient advisory and an all-in-one concept tailored to your particular needs, according to German quality standards. Therefore, a comprehensive service is our highest priority. Besides the construction itself, we support you with all necessary measurements until we hand over the project to you. Furthermore, we will sustain our assistance even after the project's completion by reminding you of necessary maintenance works, supplying you with spare parts and shipping further medical equipment.
---
We make nothing less our business than providing solutions in technology that meet your demands entirely. Since we are specialised in hospital engineering within Africa, we know that concepts have to be locally practicable and feasible as well as forward-looking and sustainable.
---
Trendsetting Projects through a Competent Team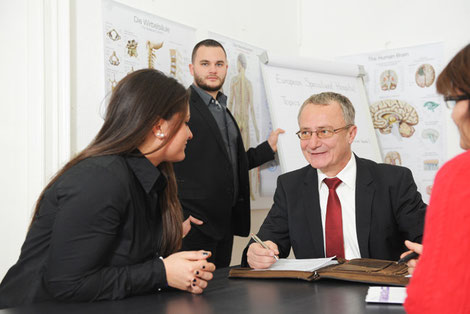 ---
The team of medicus international consists of suppliers from a variety of fields. Depending on the job, we cooperate for example with architects, engineers or construction experts. Hence, only the most qualified and proficient staff takes care of every single part of our all-in-one solution. As a matter of principle, we always cooperate closely with you to satisfy all your expectations and to gain your trust by acting transparently and by sharing all the information with you in a responsible manner.
---
Fairness and honesty are central concepts and values within our team. Even though we fulfil the broader vision of your project in smaller groups, we always view the project as a united collaboration. No measurement is ever taken without sincere coordination and communication. We want you to be ensured that we do not only contribute the best possible work but also prevent any possible risk.
The History of medicus international
---
medicus international stands for quality, efficiency, reliability, and dedication. For more than 25 years, we have implemented innovative hospital building concepts and projects, planned entire operational managements, supplied medical equipment, and placed personnel. Due to our large network and our big pool of trustworthy co-operation partners, we are always able to meet your demands and to carry out the plans in a way that both suffices your needs and is in correspondence with our plans.
---